Vietnam's Golden Bridge Is One of the World's Greatest Places 2018 | Time Magazine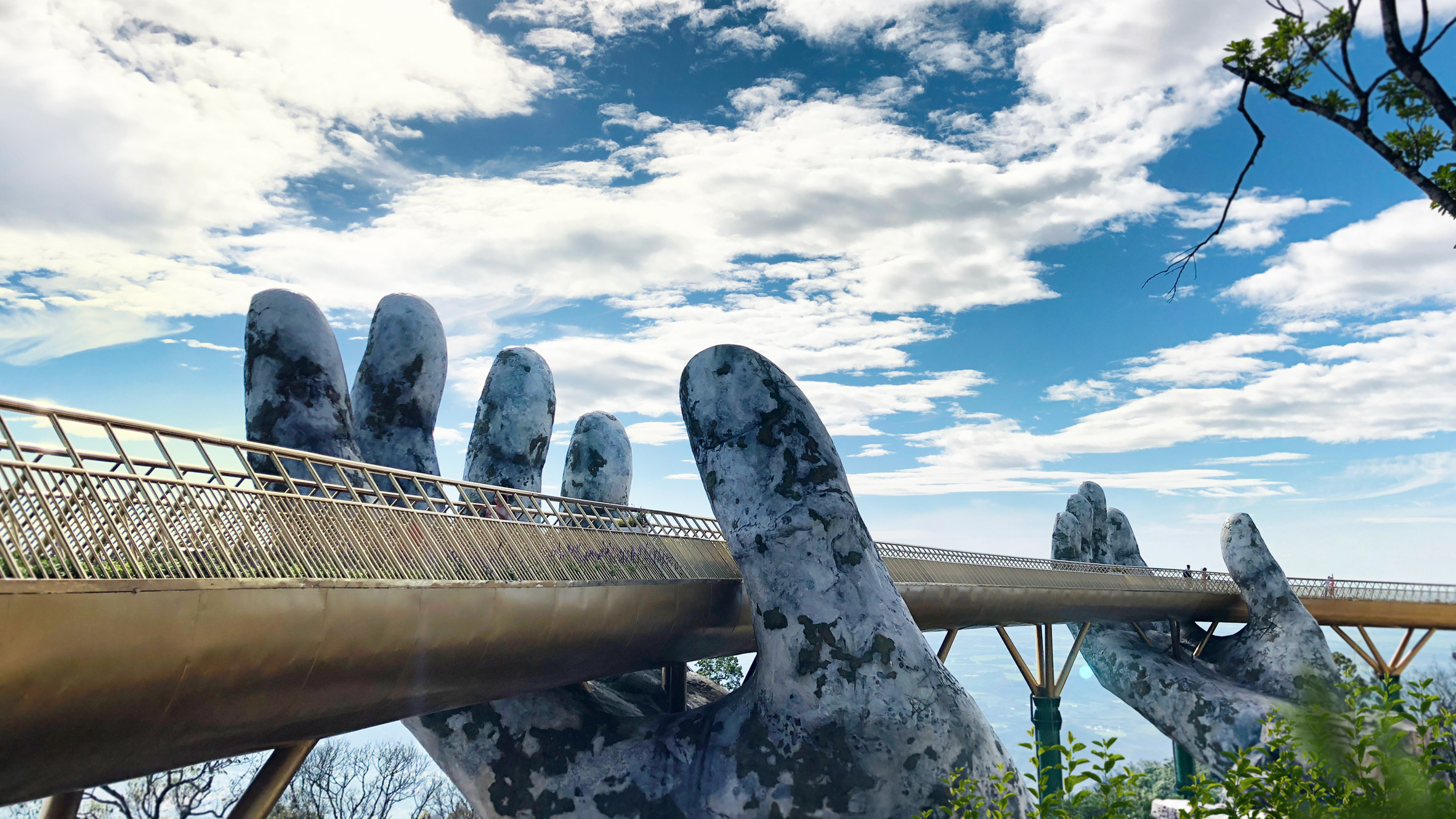 The two massive stony hands emerging from the mountains of central Vietnam may look mossy and cracked like ancient ruins, but don't be fooled: they're brand-new wire mesh and fiberglass supports for a striking footbridge that opened in June 2018.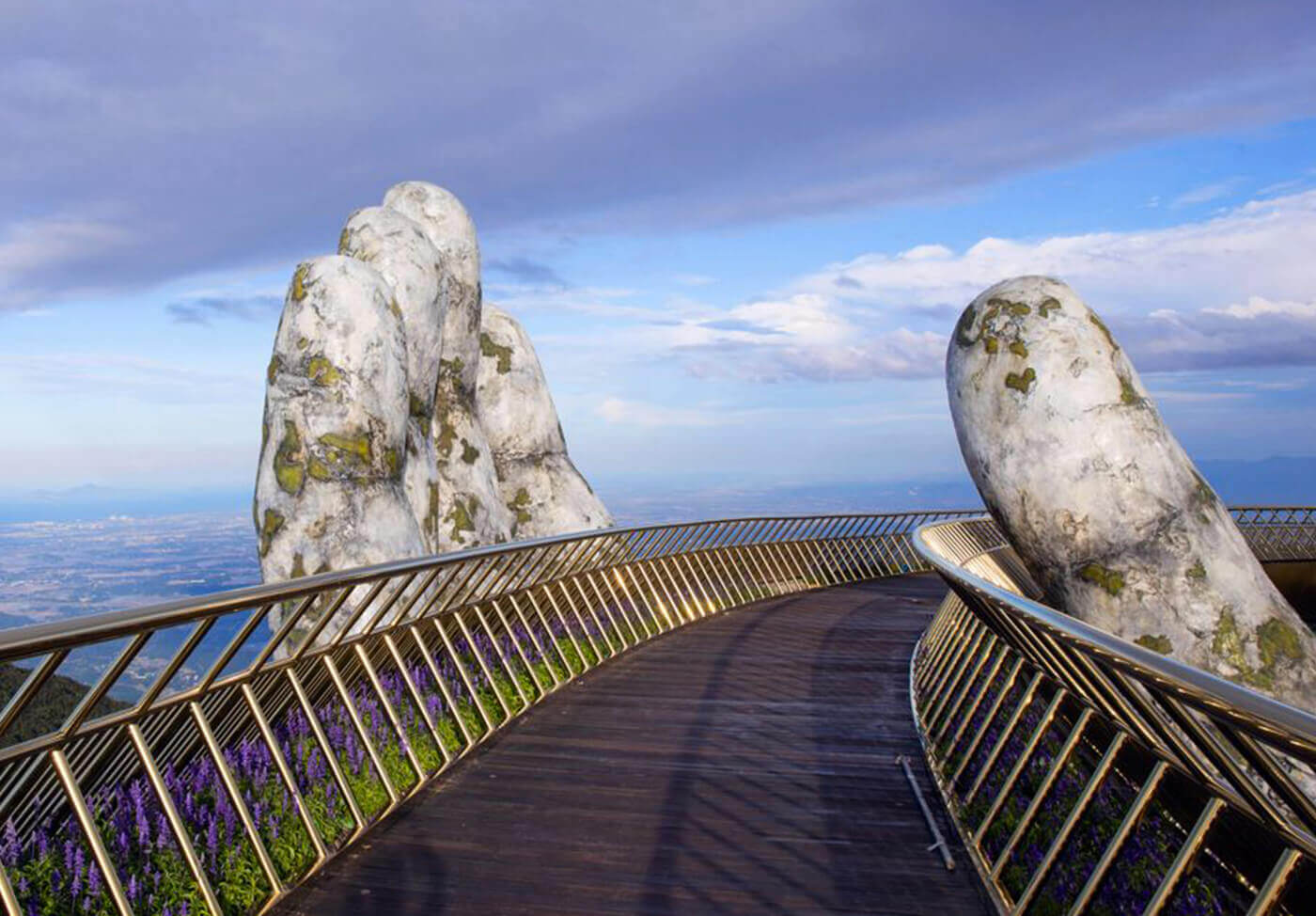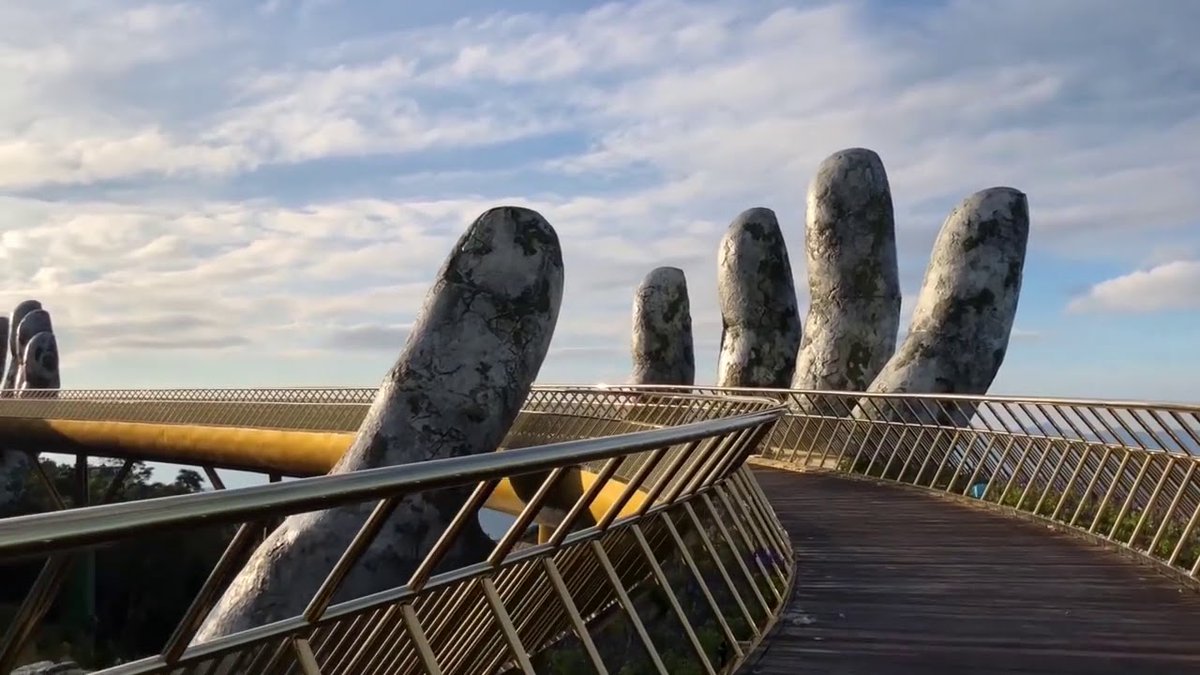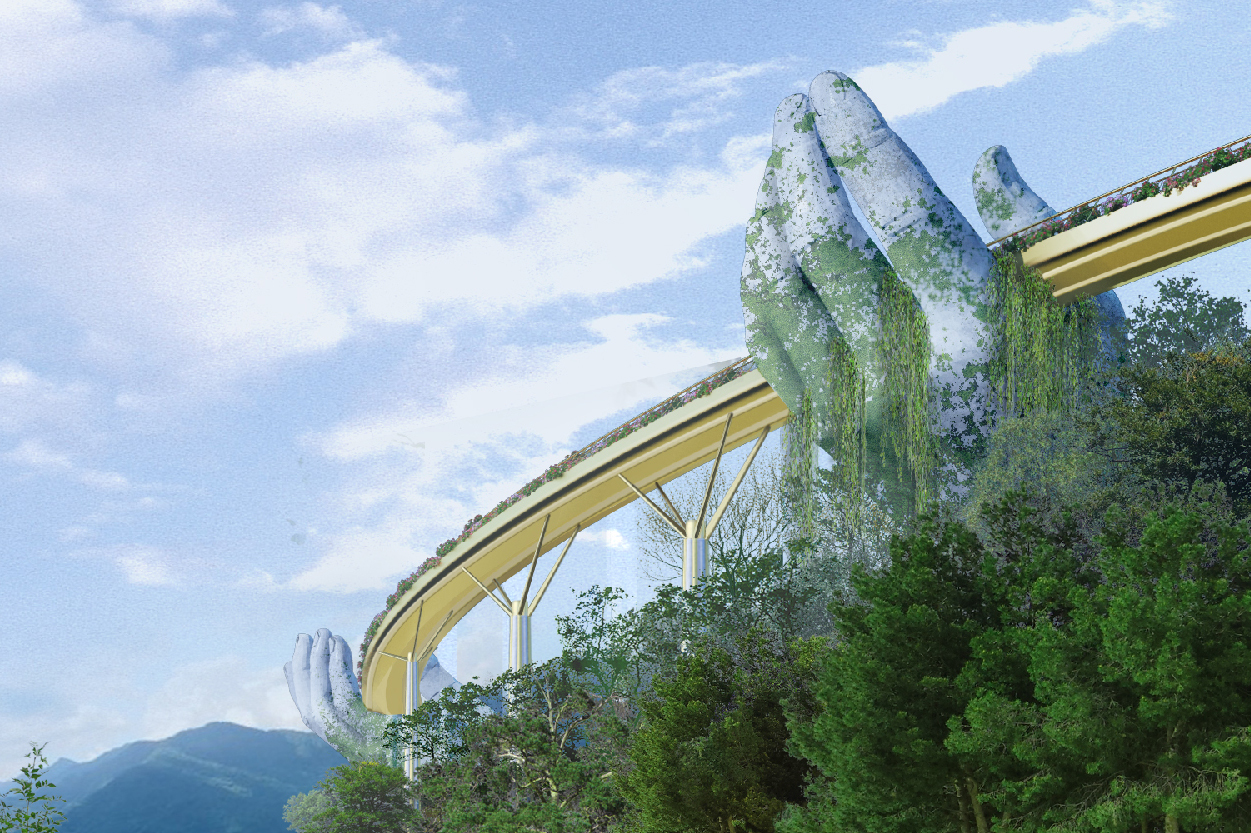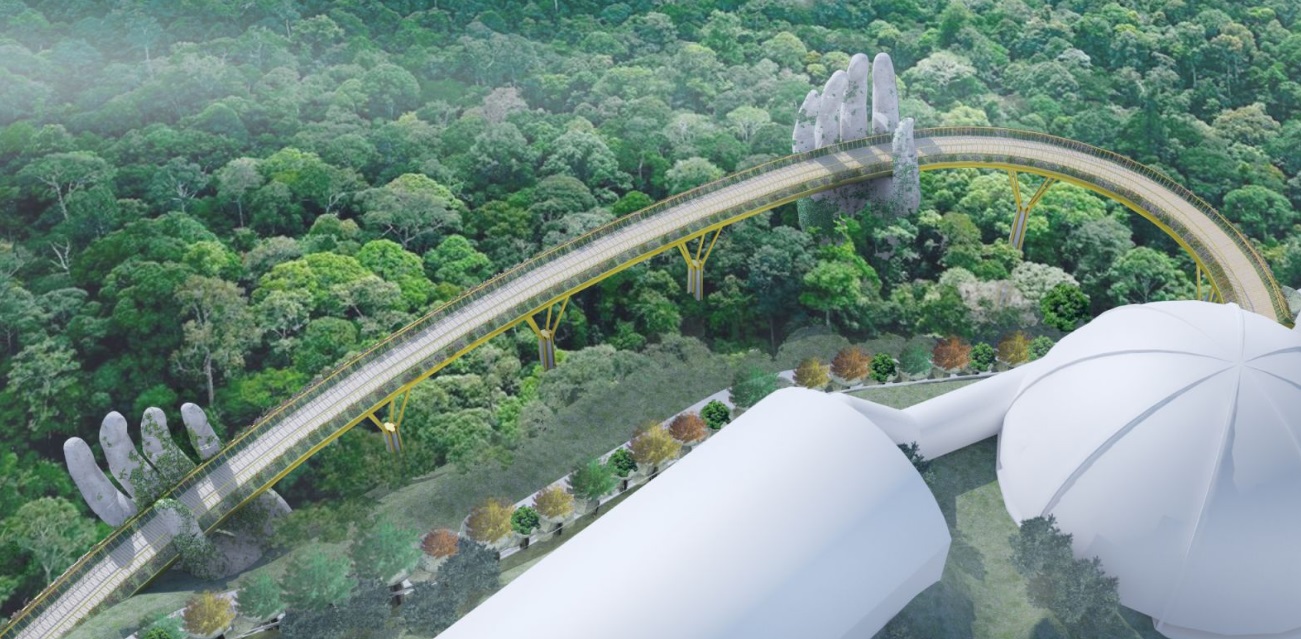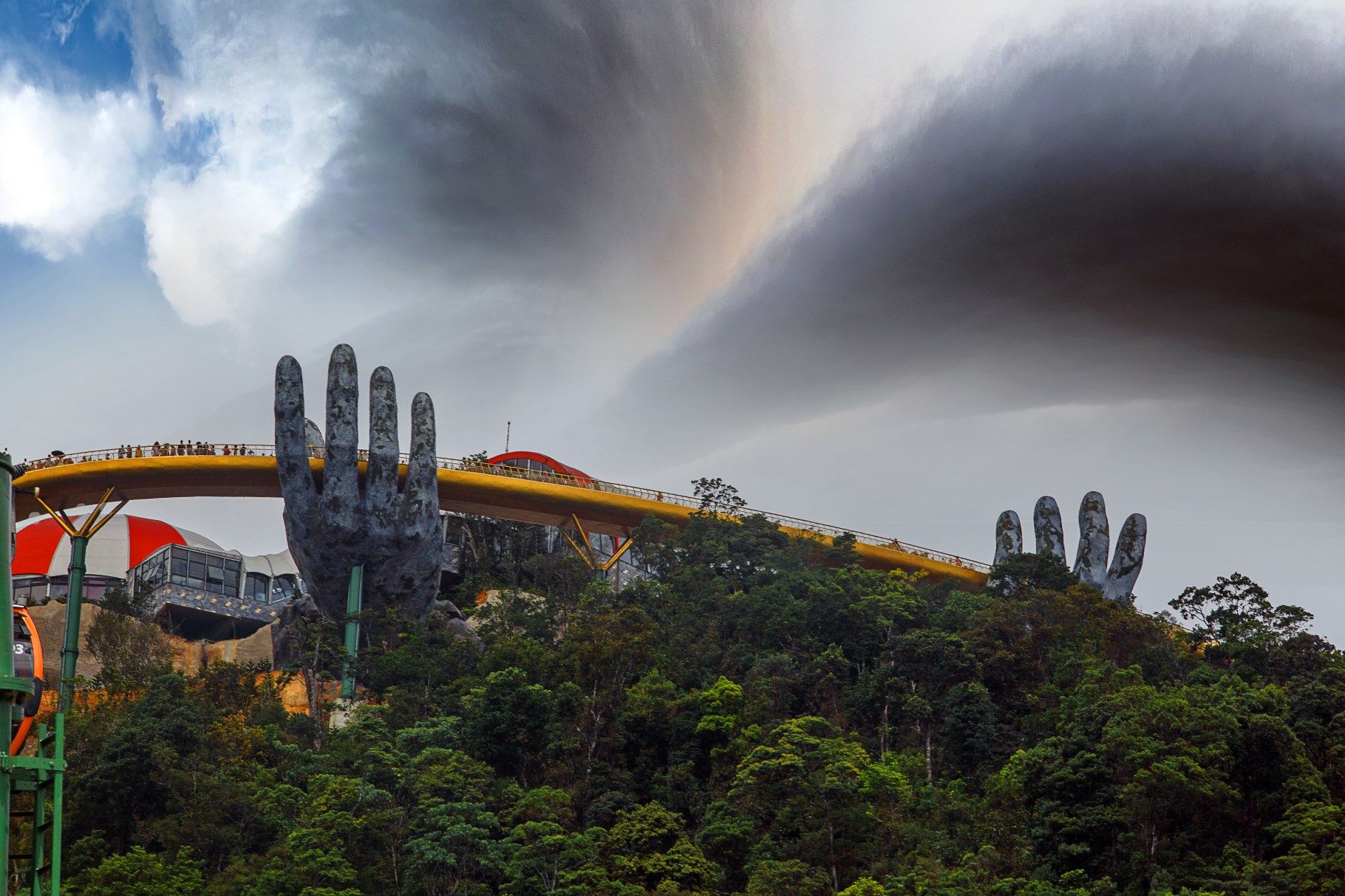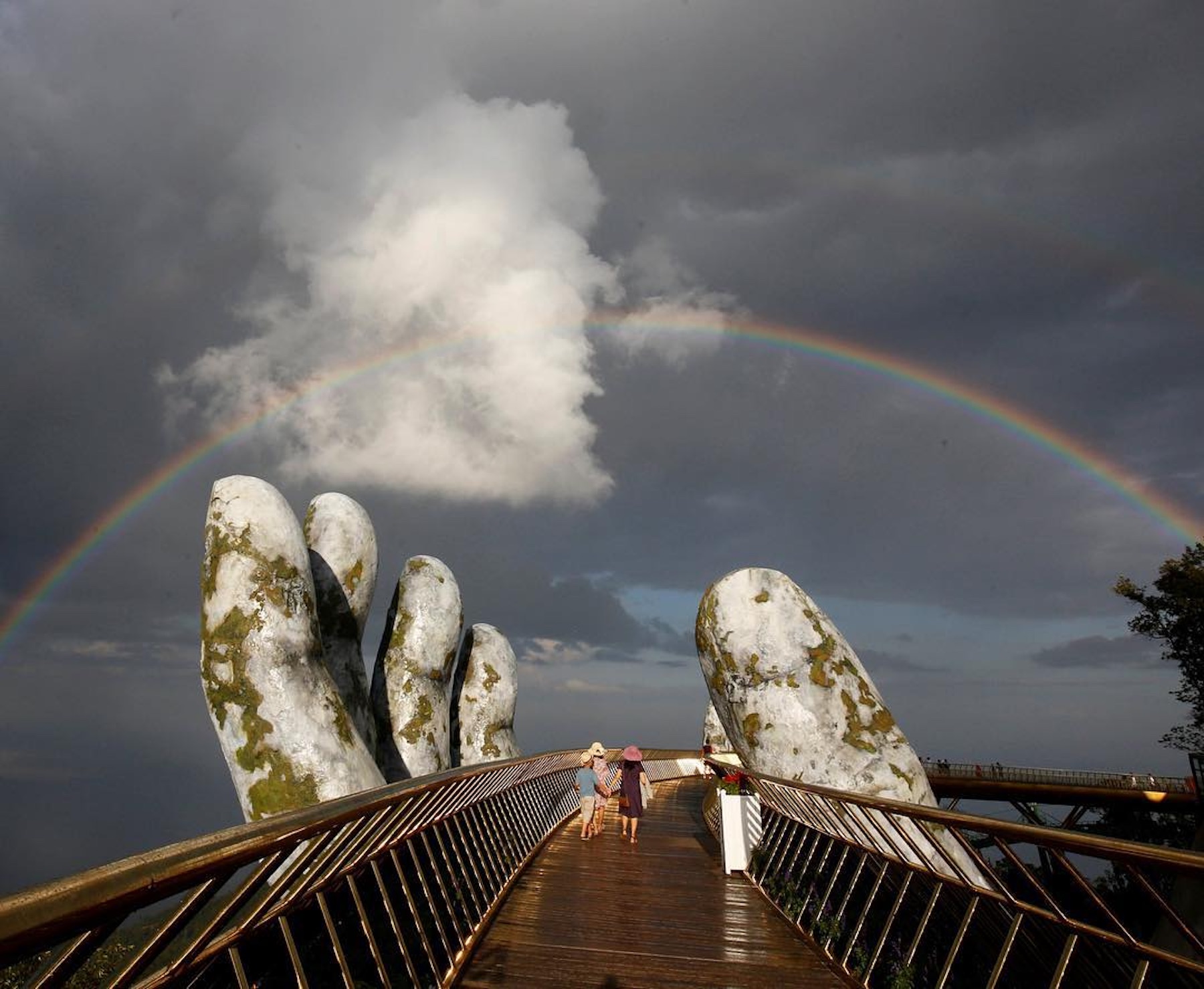 The Cau Vang, or "Golden Bridge," soars 3,280 ft. above sea level in the Ba Na Hills, where it connects a cable-car station to popular nearby gardens.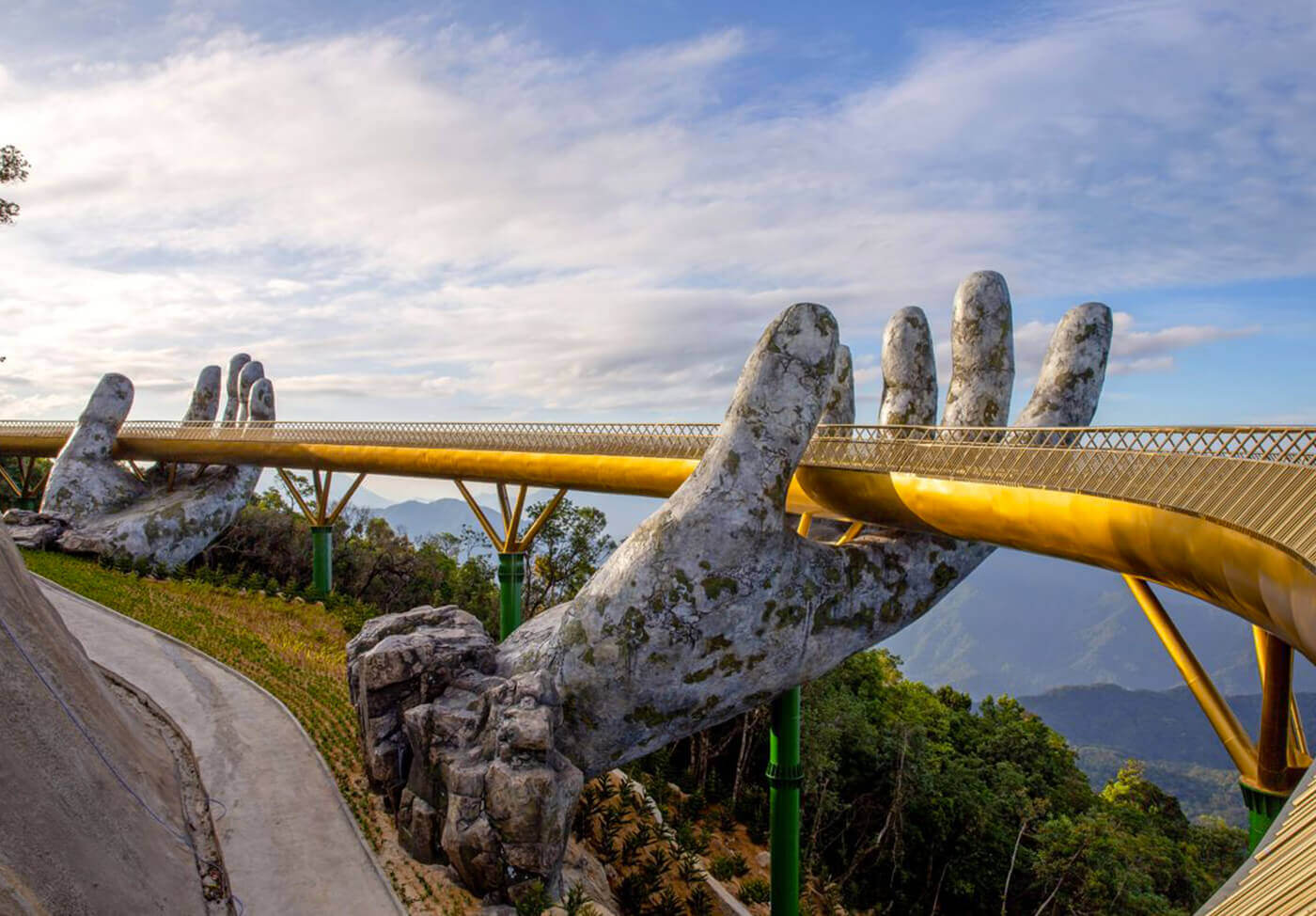 The structure itself is made of timber with stainless-steel railings treated to appear gold.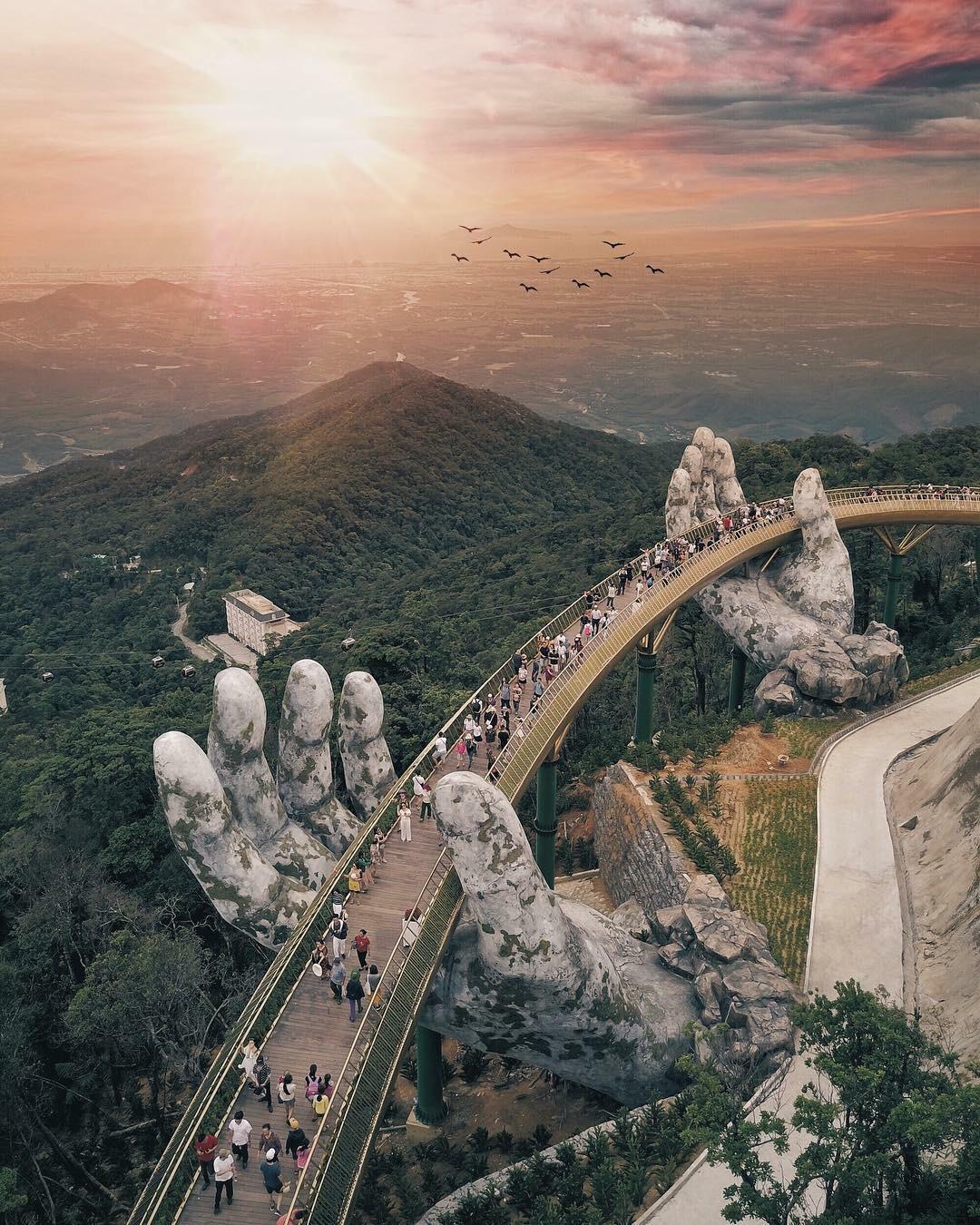 The 500-ft.-long expanse gives visitors plenty of space to take in the scenic views. It's all part of an effort to bring more tourists to the country.
Source: https://time.com/collection/worlds-greatest-places-2018/5366668/golden-bridge-ba-na-hills-vietnam/
https://www.collater.al/en/golden-bridge-vietnam/