Mountains, rice paddies, lakes, waterfalls, caves and spectacular beaches of Vietnam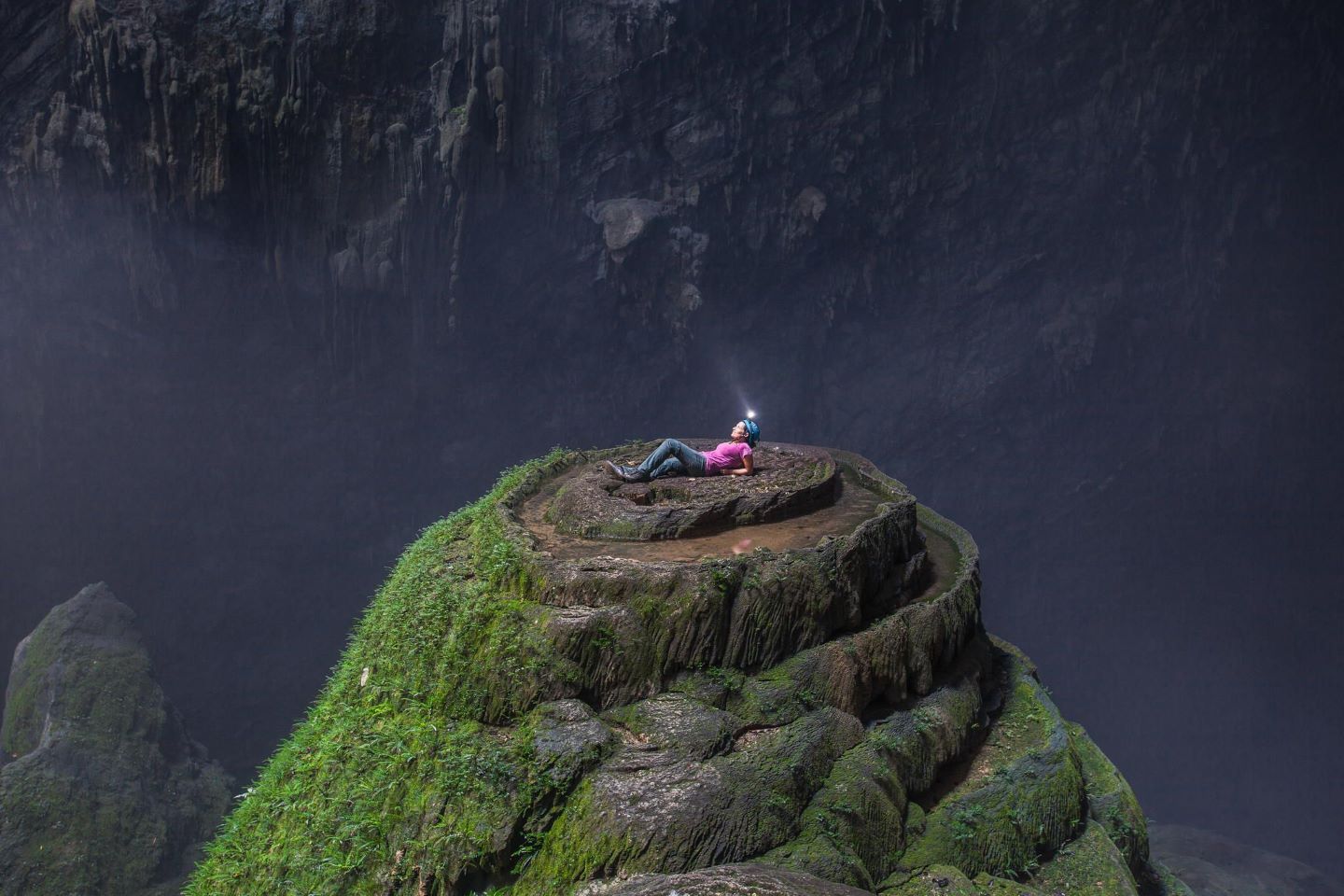 Tours into the cave—the world's biggest, by volume—aren't cheap. The descent is tricky as well, so only experienced guides are allowed to take tourists inside. You also have to climb over the The Great Wall of Vietnam. This isn't an excursion for a casual hiker, but it's an experience to remember.
Côn Đảo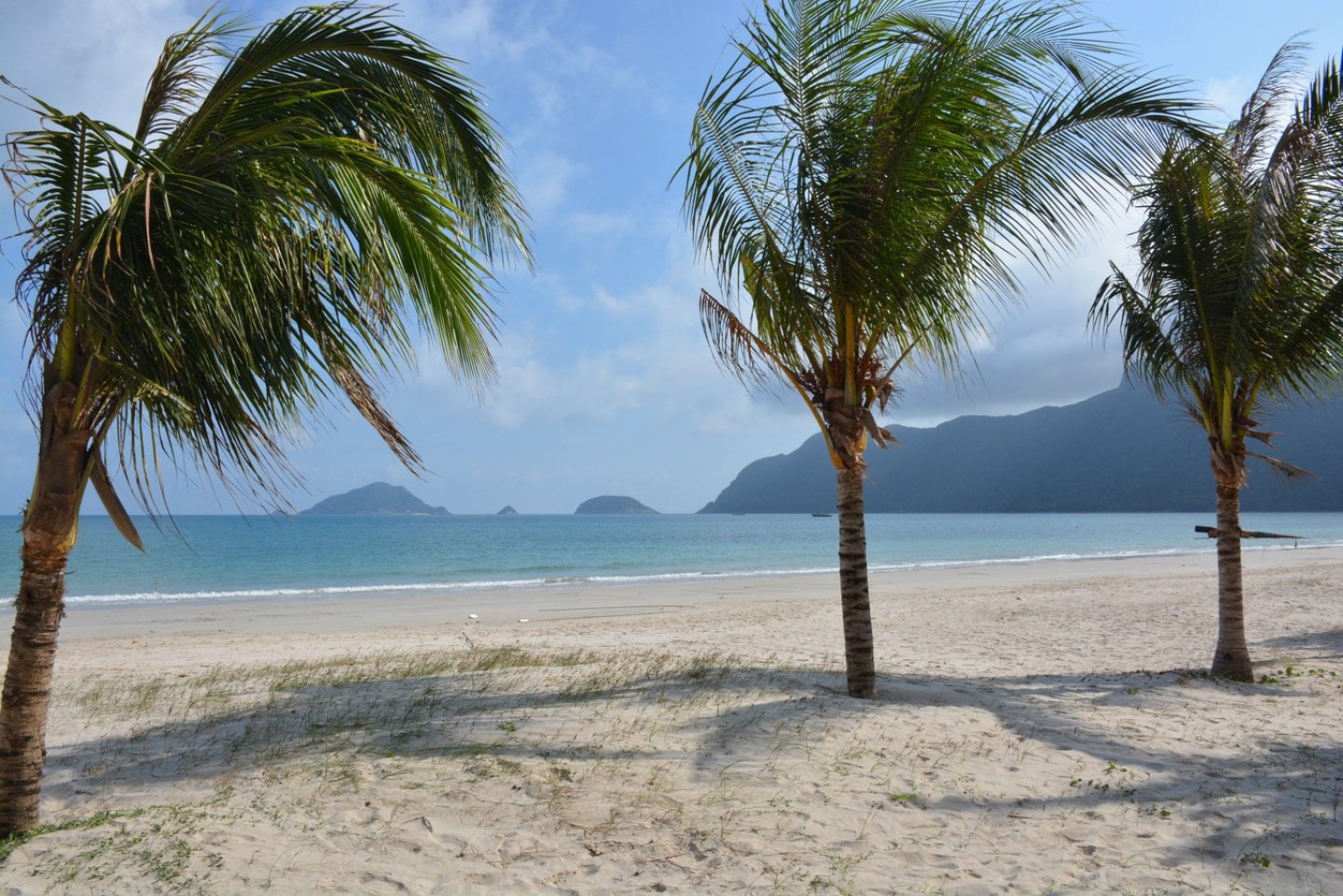 These lesser-known islands lie off the southern coast of Vietnam. In days long gone, political prisoners and other undesirables were sent here to be tortured for information. Nowadays, however, there are prime scuba diving spots and amazing hikes, plus you can check out some local wildlife such as the Crab-Eating Macaque and the Black Giant Squirrel. Sea turtles breed on these islands as well, and you can arrange with local park rangers to watch newly hatched babies as they start their harrowing adventures.
Rice paddies outside Hội An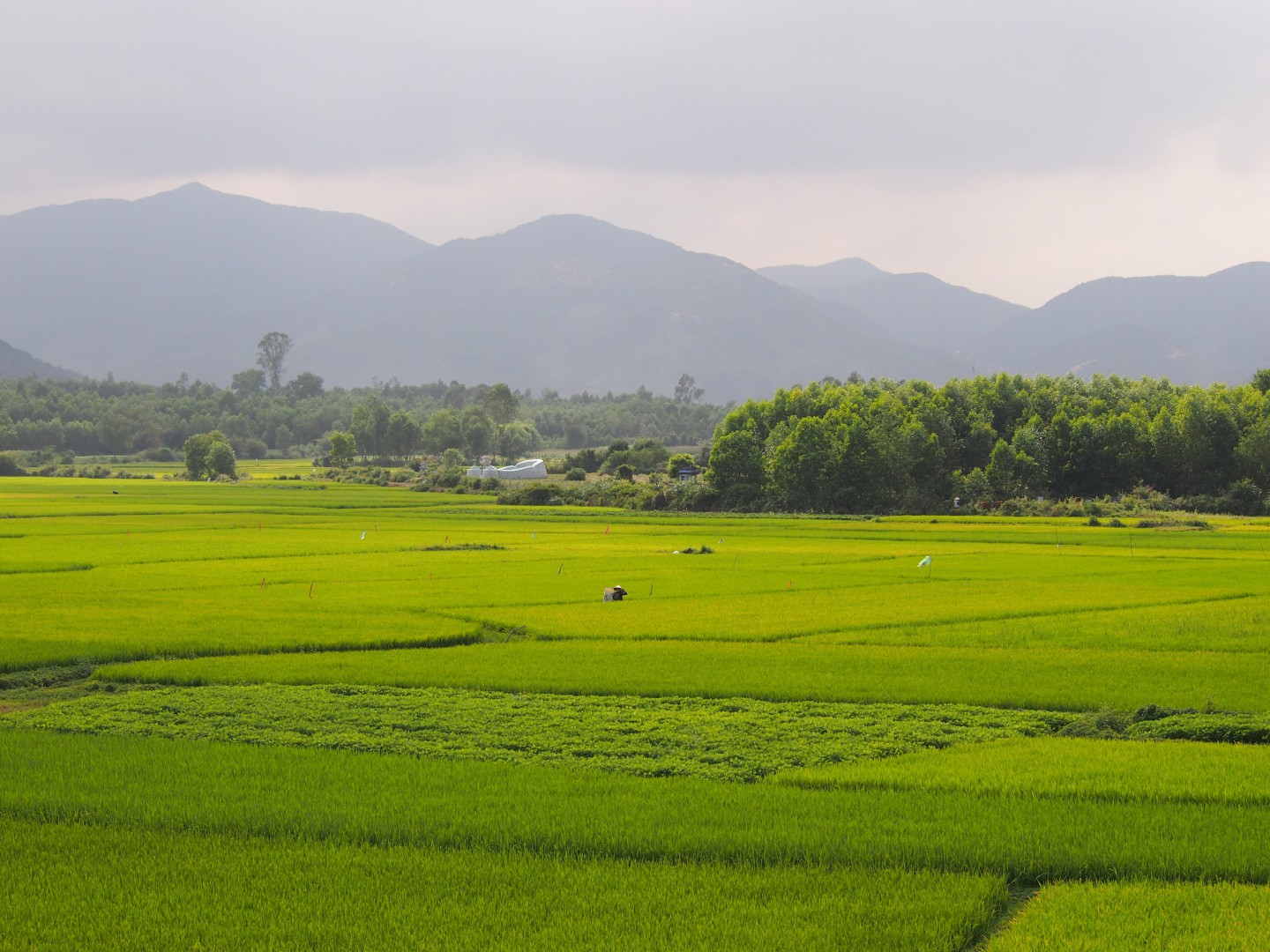 Hội An itself is a spectacle to behold, but there's plenty of natural beauty outside the city as well. You can rent bicycles and motorbikes to go for rides in stunning rice paddies, where lumbering water buffaloes roam and old farmers tend the same fields that their ancestors have for generations.
Hai Van Pass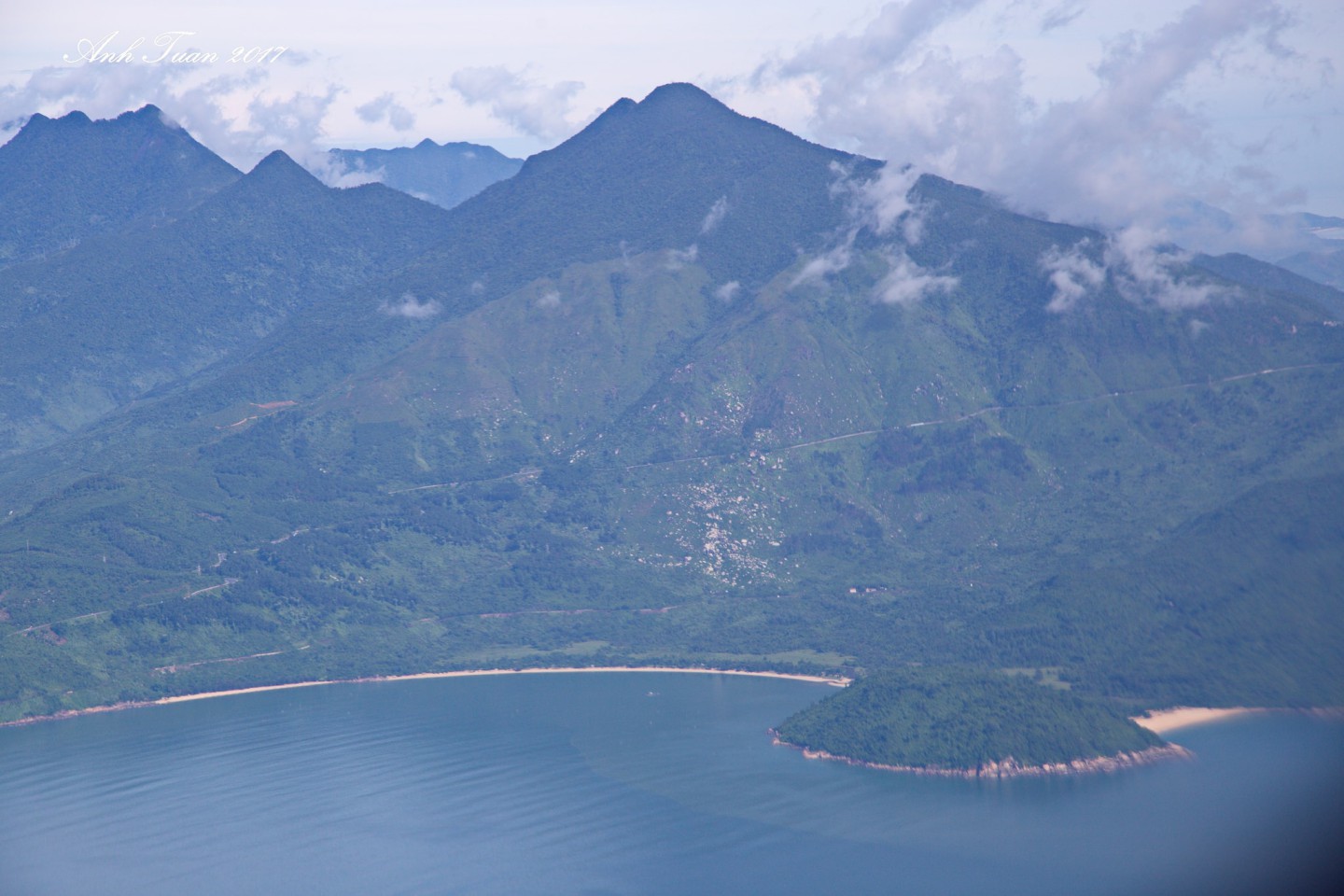 While this is technically man-made, it's the surrounding jungles and vistas that make this stretch of road so special. It's a serpentine stretch carved into the side of a mountain just north of Đà Nẵng. It climbs over a chunk of the Annamite Range, which are the mountains bordering Vietnam and Laos.
Fansipan and the Muong Hoa Valley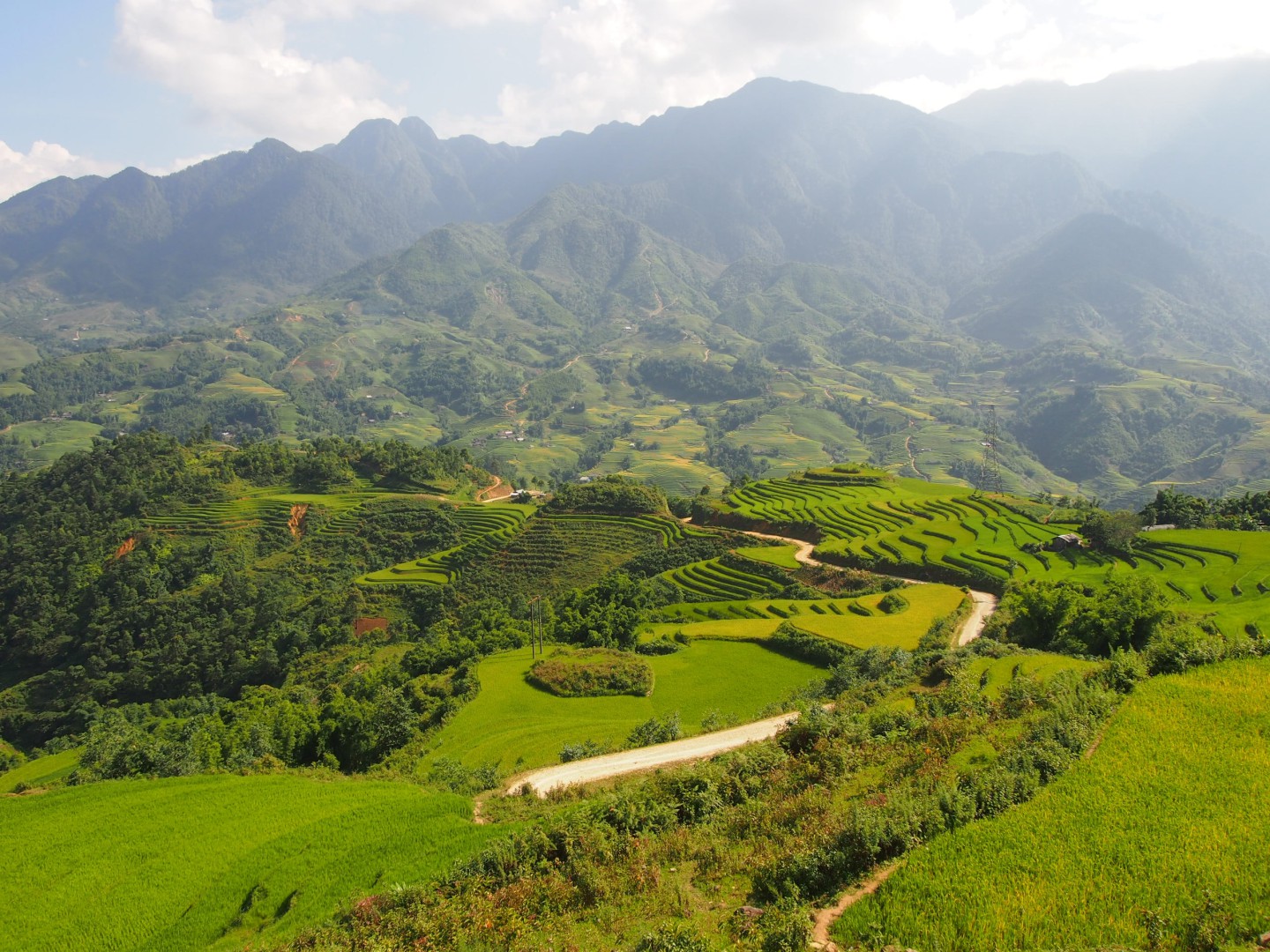 These two could each have their own spot on this list, but we'll put them together since they can see each other. Fansipan is the tallest mountain in Indochina, looming over the town of Sapa in the far north. Below Sapa lies the Muong Hoa Valley, an amazing expanse of terraced rice paddies and villages.
Mũi Né Sand Dunes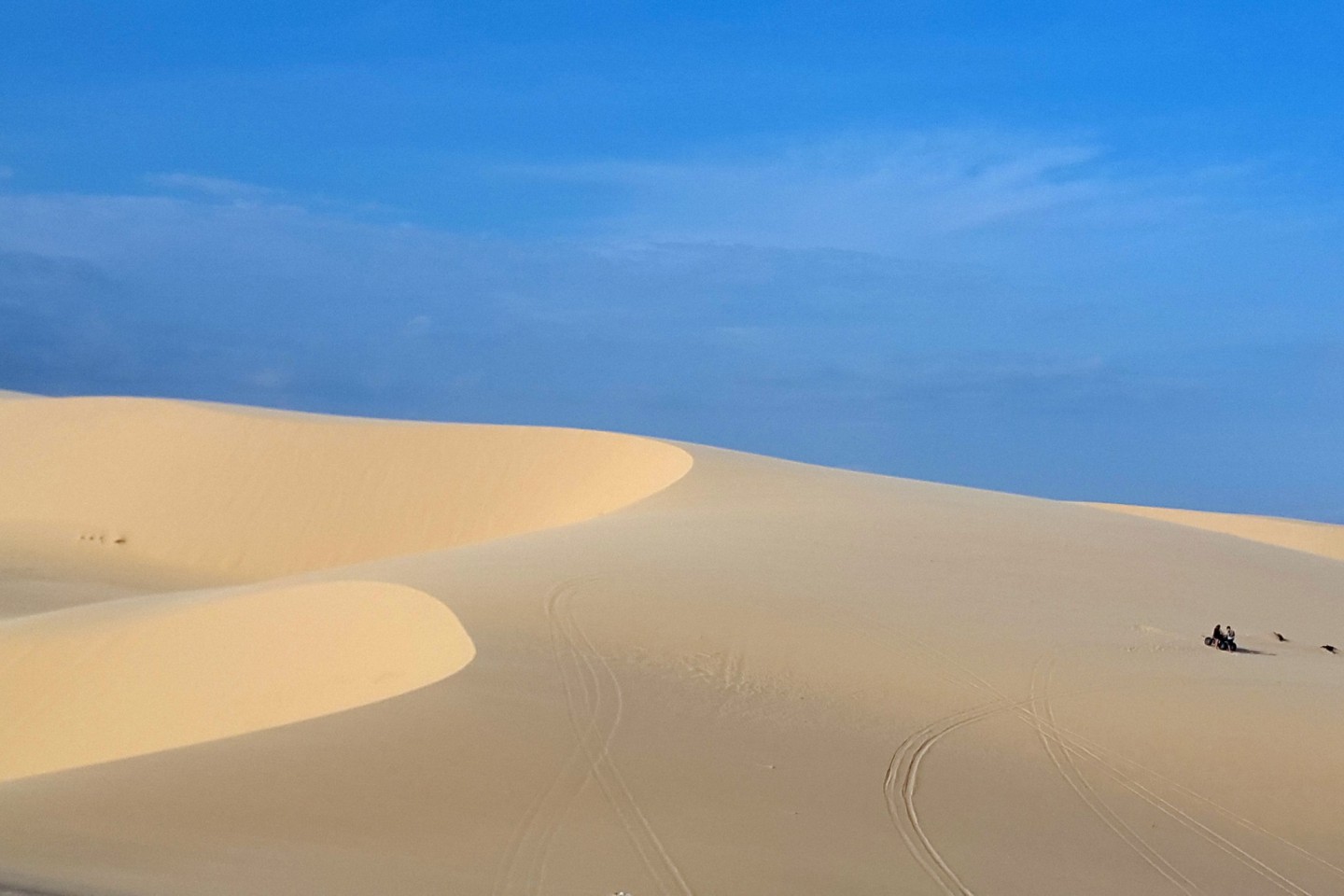 The sand dunes Mũi Né are strange places. If it weren't for the deep blue waters and jungle forests surrounding these little quirks, you might think you were in Namibia or Saudi Arabia.
Mekong Delta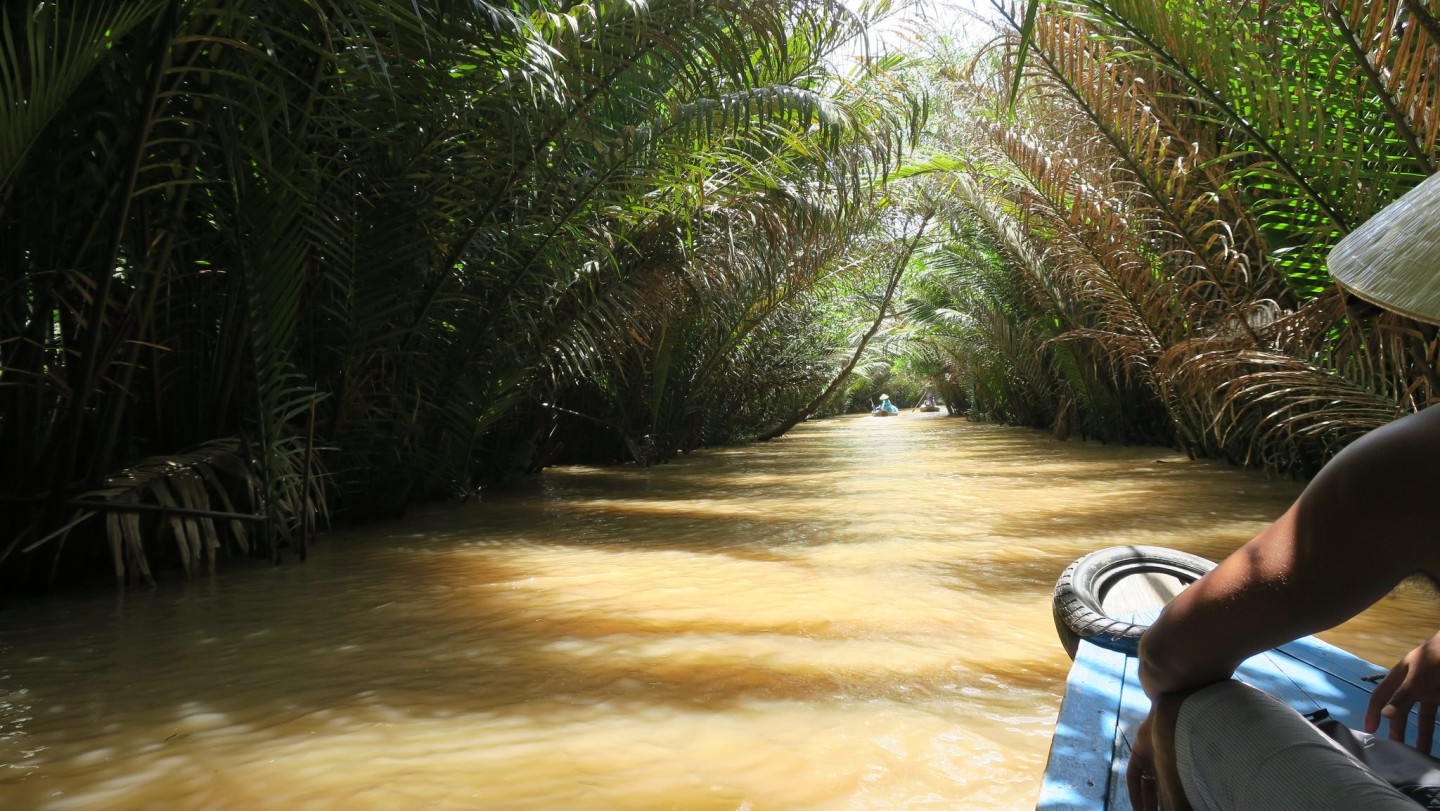 Before the Mekong River finishes its journey, it splits into a maze of rivers that give south Vietnam its unique ecosystem of flooded plains and mangrove forests.
Bắc Sơn District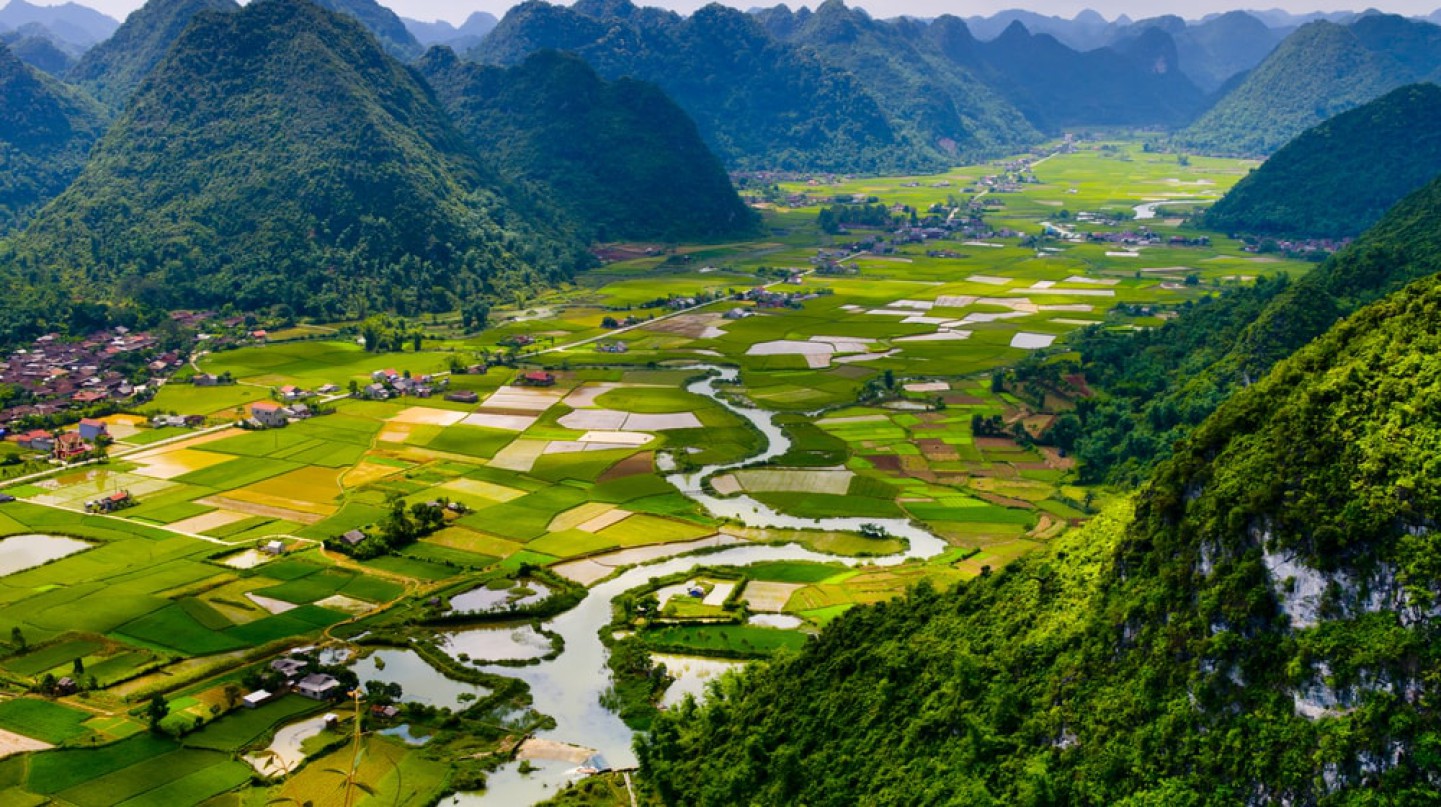 This area of odd topography and amazing views is in the northeast of Vietnam, in Lạng Sơn Province. It's sparsely populated, but ripe with beautiful scenes.
Ba Bể Lake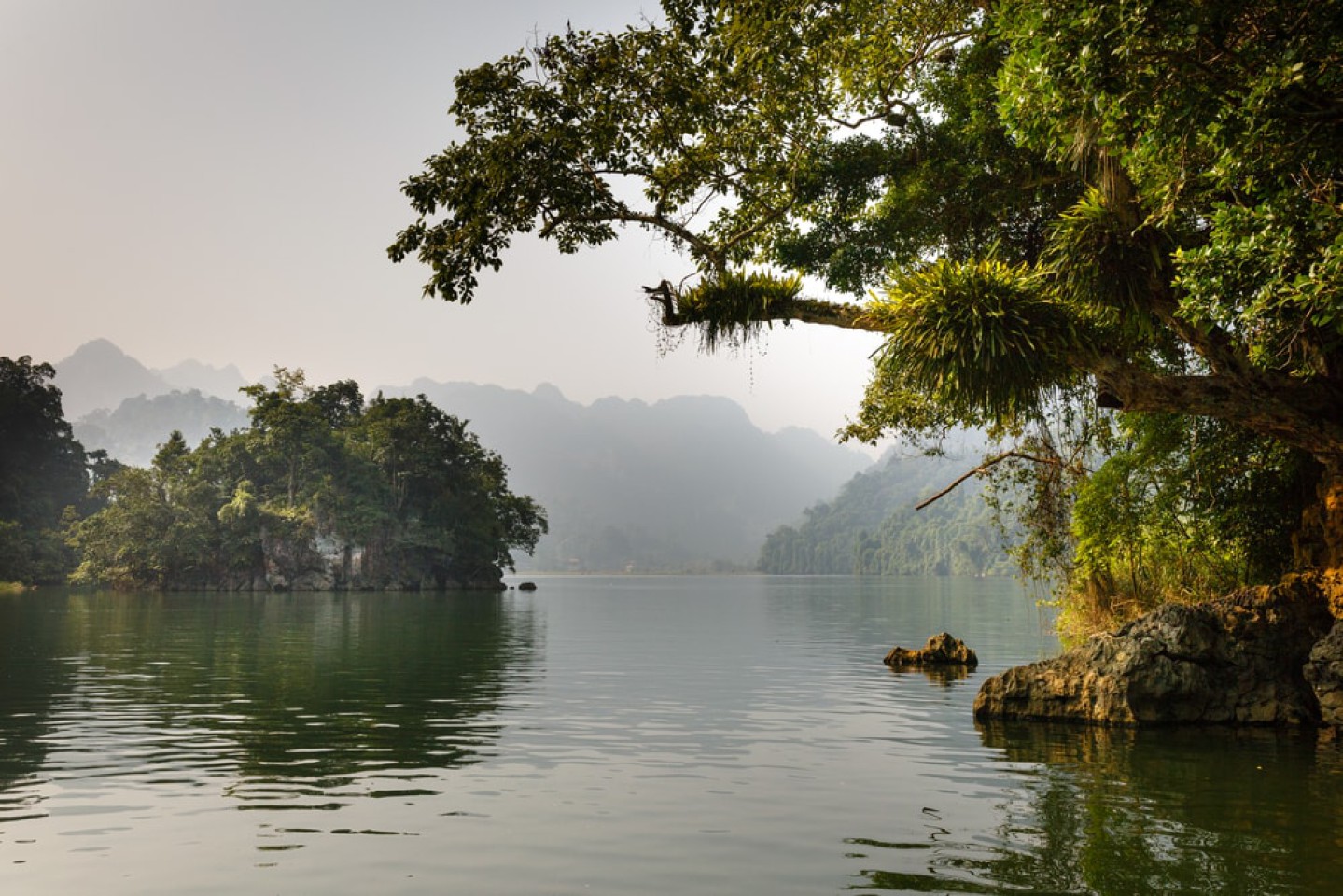 This lake is part of the Ba Bể National Park in northeast Vietnam. It's the largest natural lake in the country, enclosed by limestone cliffs and old-growth forests.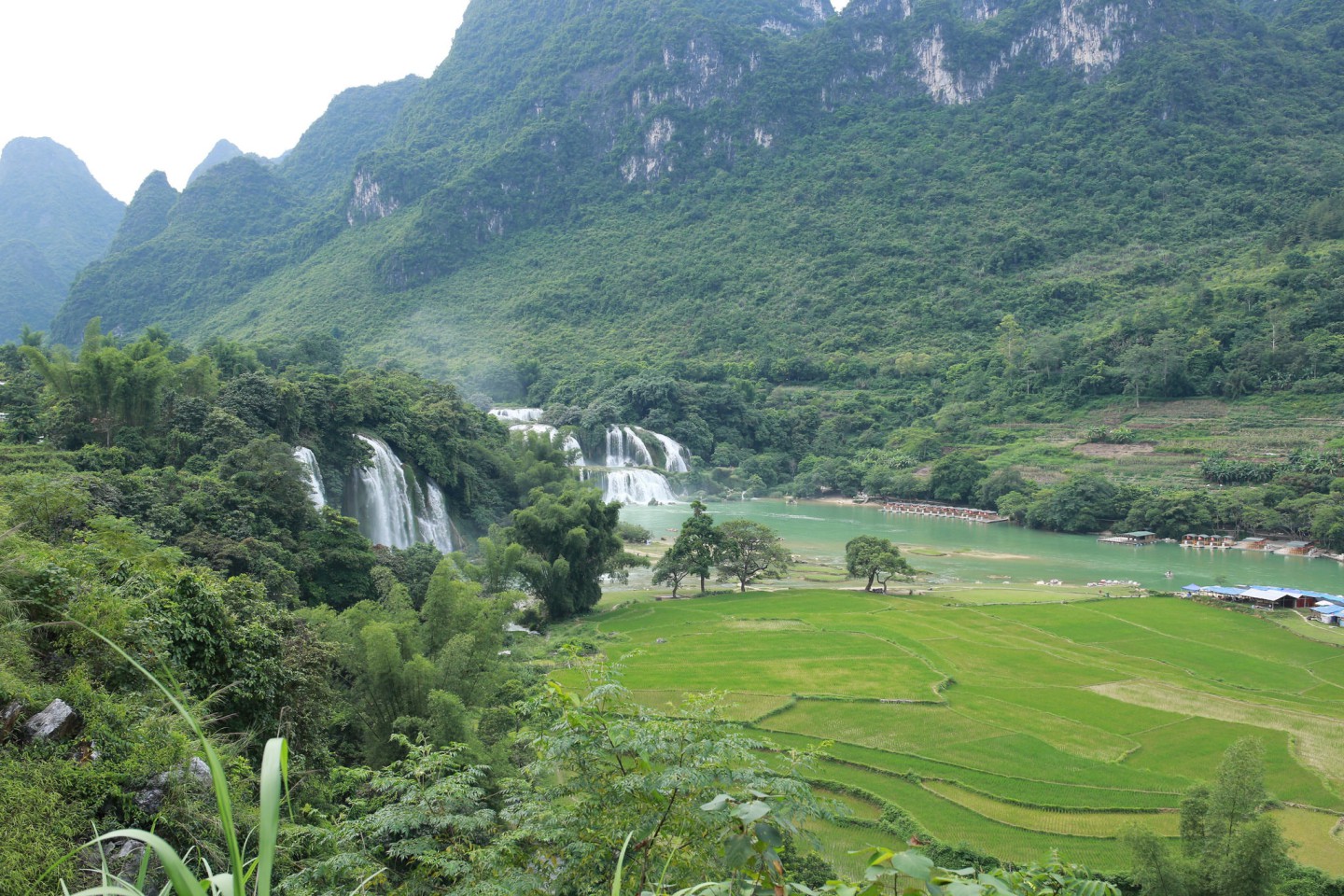 These waterfalls are the largest in Vietnam—by volume, not height—and they straddle the border with China to the north. Those on the more adventurous side of traveling can rent a motorbike and make the spectacular journey on their own, but there are plenty of tours and shuttles as well.
Ninh Bình Province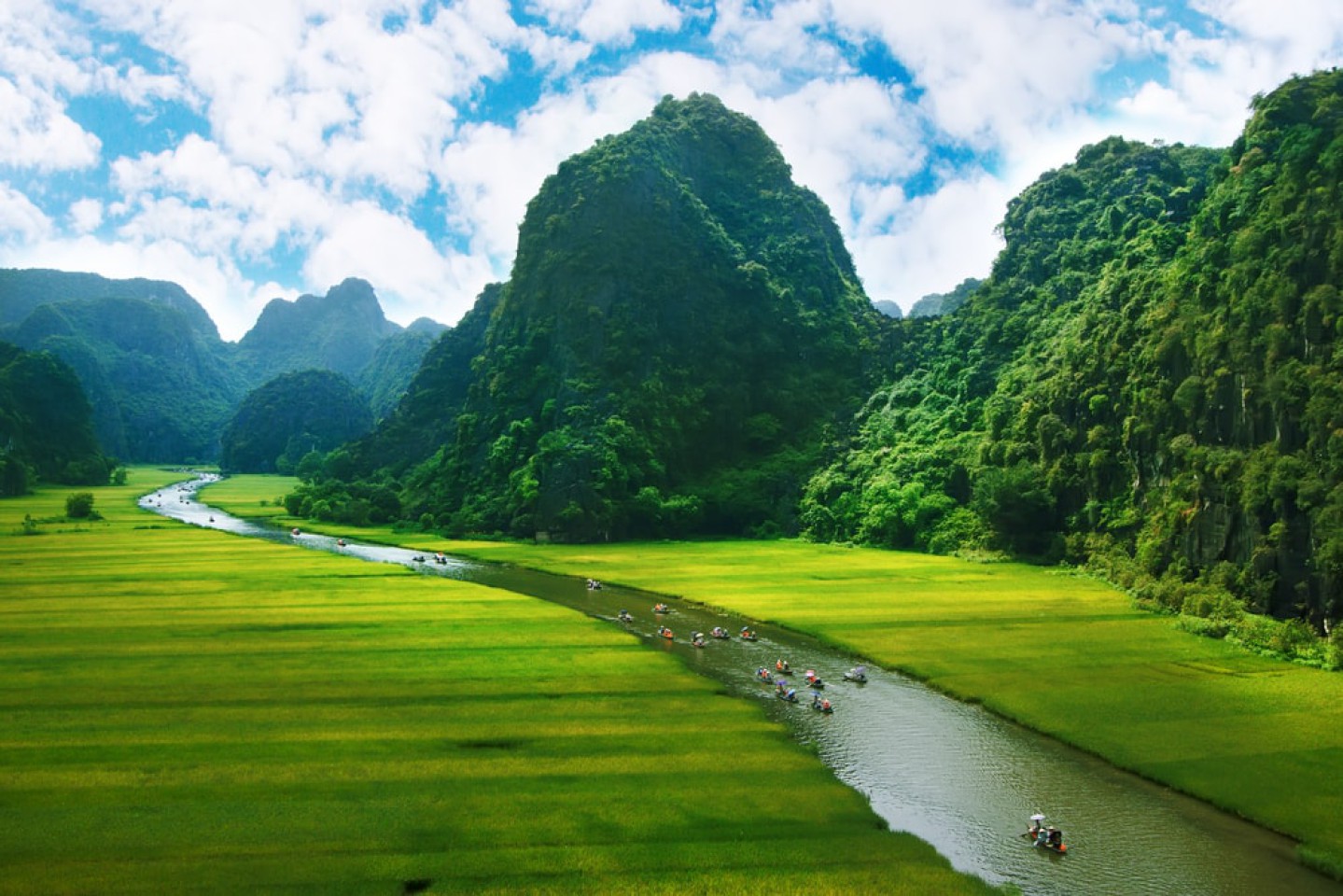 This area is famous for its karst scenery—limestone formations jutting out like dragon humps. There's hiking, tours of grottoes and boat rides along the rivers. For some of the most picturesque views, head to the town of Tam Cốc.
Phú Quốc Island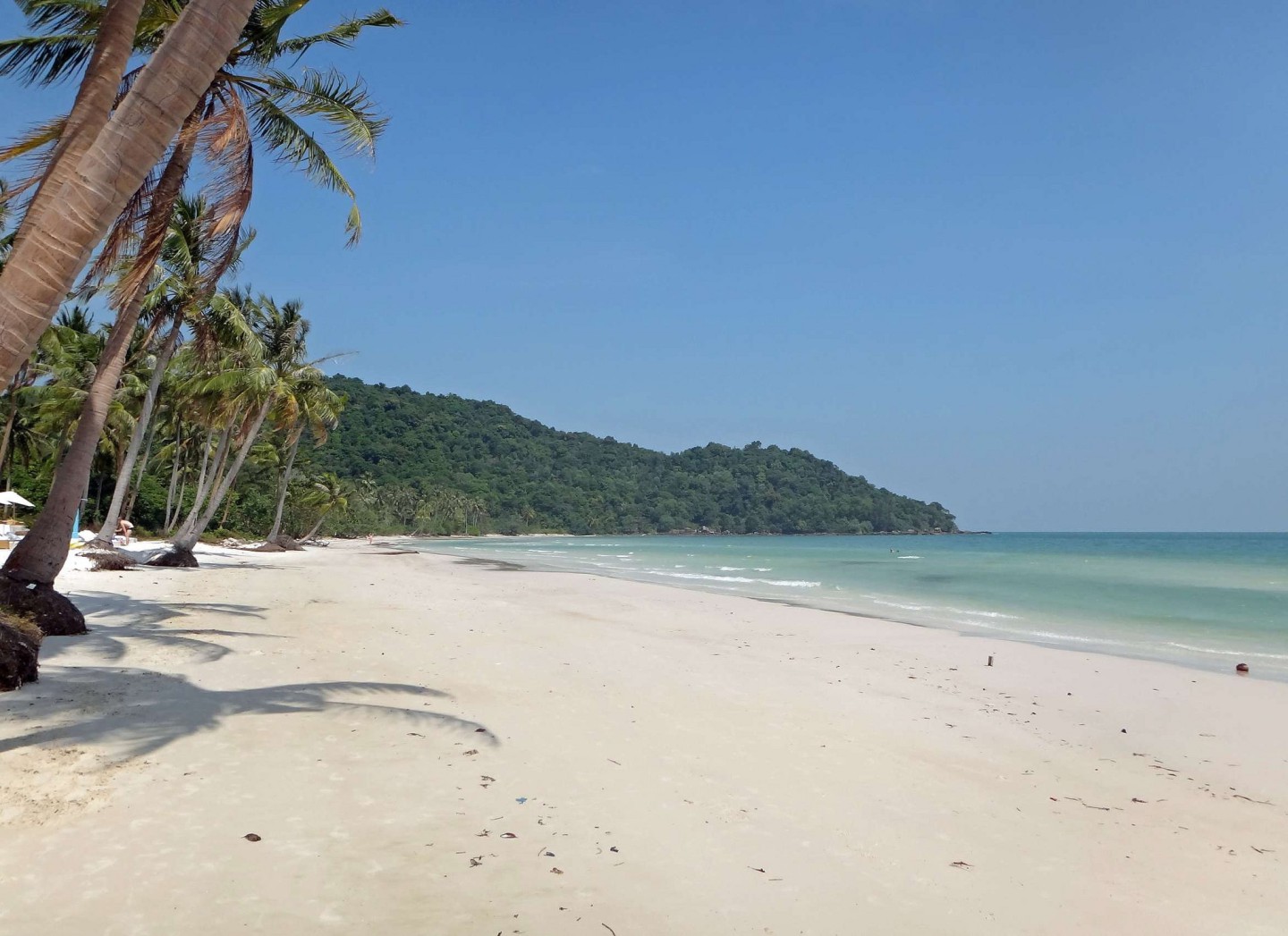 Phú Quốc Island is found off the southern coast of Vietnam, near the border with Cambodia. For many, this island has the best beaches in the country, and although developments are swallowing much of the coastline, the island still has a chill vibe for those looking to relax.
Đà Lạt
This little mountain village was once the mountain playground for the colonial French in Vietnam. Nowadays, it's a favorite honeymoon destination for young lovers from the south. Tour companies offer many different excursions out to see the hills, lakes and farms around the outskirts of the city.
Chàm Islands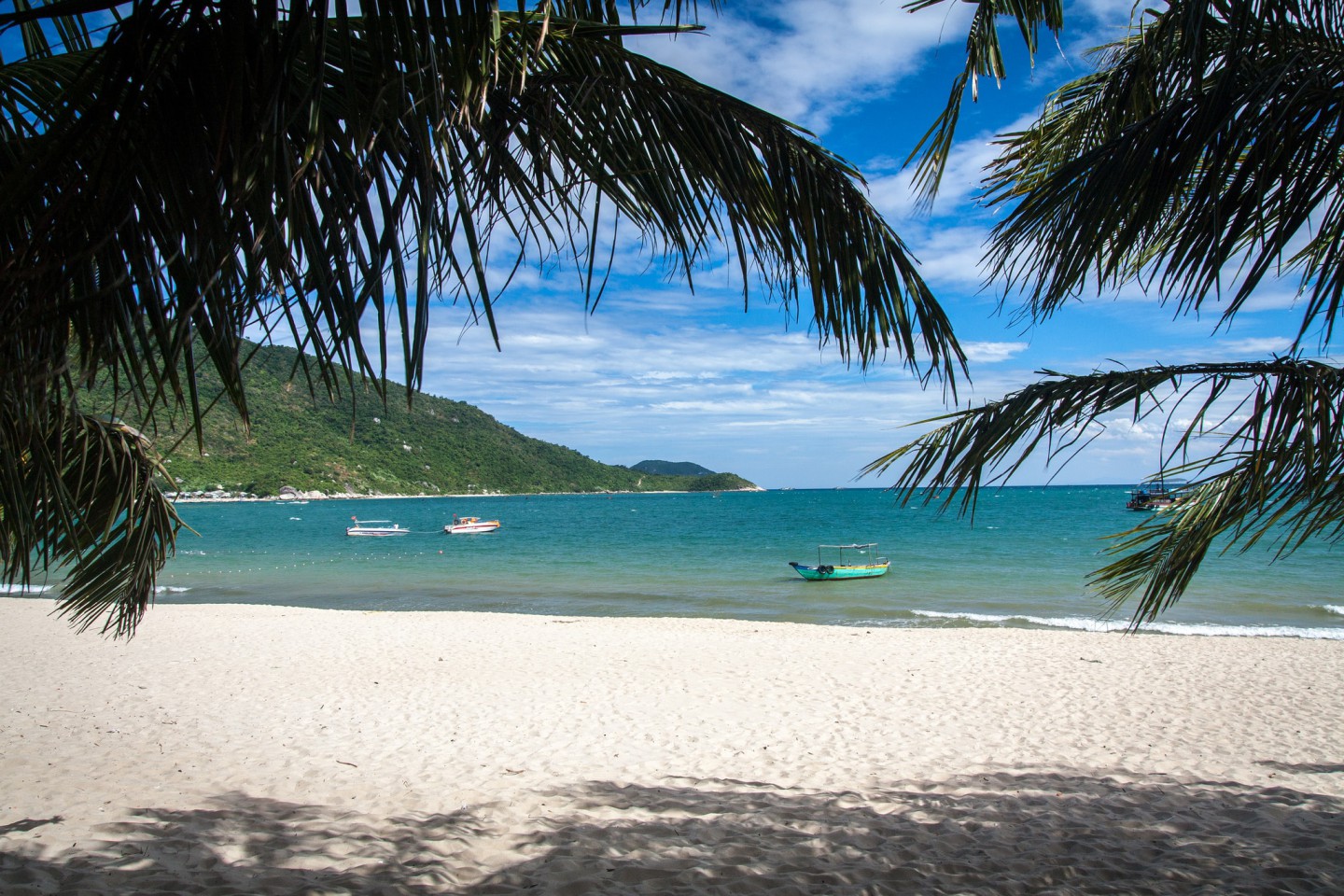 It only takes two hours to get to these islands from Hội An or Đà Nẵng, but there aren't many places to stay overnight. Life on these islands is significantly more laid-back than the rest of Vietnam, which is why they are popular with people looking to slow down after some time in the cities.
Source: https://theculturetrip.com/asia/vietnam/articles/14-awe-inspiring-natural-sights-in-vietnam-that-arent-ha-long-bay/